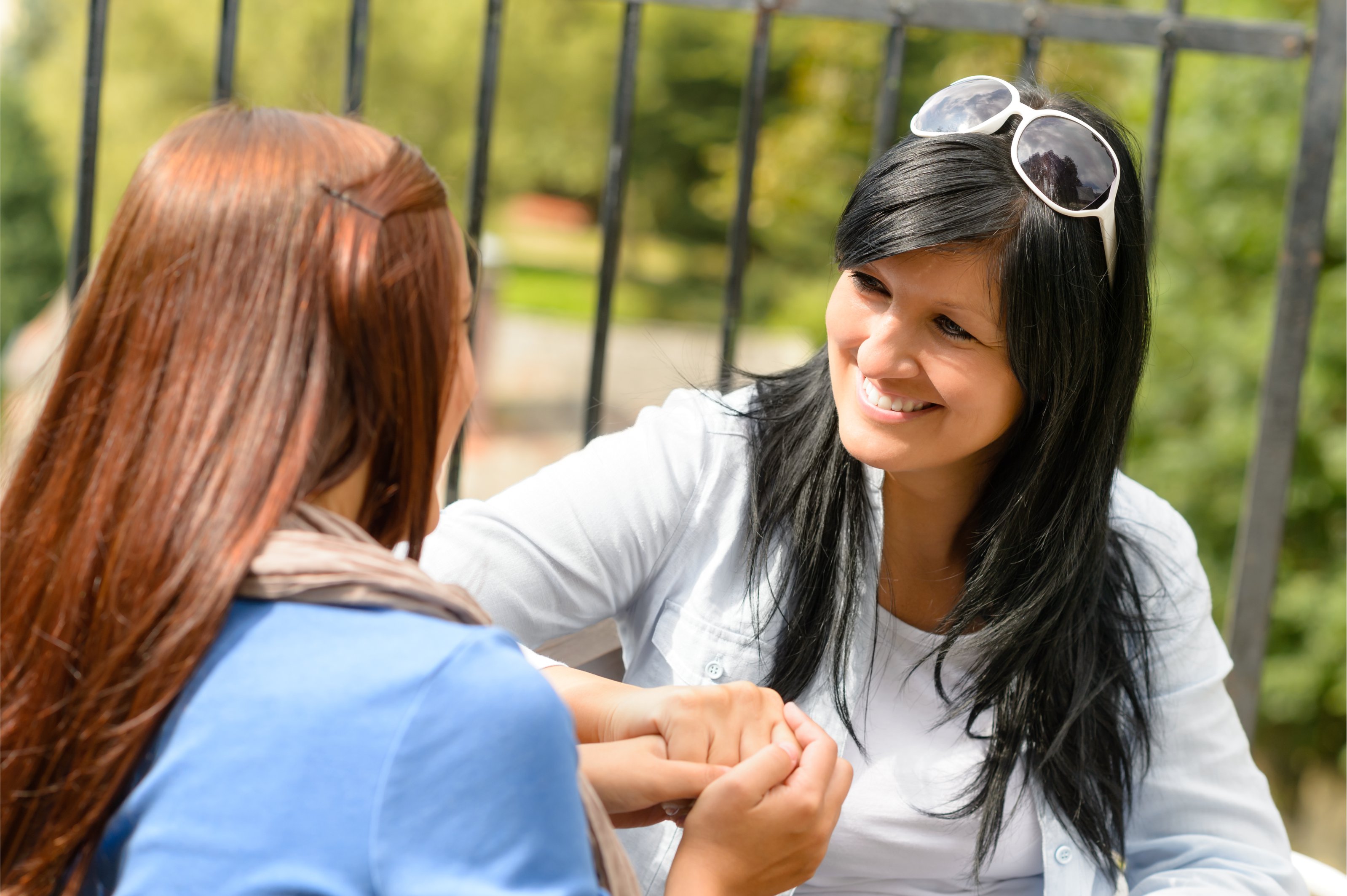 VOLUNTEERS, THE HEART OF BIRTHRIGHT
Birthright is unique. We provide non-judgmental support and love to pregnant women and their unborn children. Birthright is not involved in any religious movements, political activities, or lobbying. Our focus is on loving the mother, and helping her help herself.
Birthright offers a variety of ways to get involved.  We welcome volunteers of any age, race, gender, or religion who believe firmly in the Birthright philosophy and have a sincere desire to help pregnant women. If you feel you could be a Birthright volunteer, please fill out the form on the right.
Training
Training for new Birthright volunteers starts with a full understanding of the philosophy of Birthright as outlined in its Charter and Policy Directives. New volunteers typically start by partnering with an experienced volunteer who is able to answer questions and explain the office operations. Volunteers are able to grow into their role in Birthright at their own pace and develop their knowledge and skills on an ongoing basis through continuous role-modeling with Birthright peers, reading and discussion, and the annual Birthright International convention.
Providing emotional support and practical help to women is always the first priority of Birthright volunteers. After completing a training program, volunteers are assigned a regular shift at the Birthright office- usually 3-4 hours once a week- that suits the volunteers' schedule for reliable commitment for a period of time. Volunteers handle a variety of phone calls, including those from women who are overwhelmed about being pregnant or fear they may be pregnant. Volunteers also help women who come to the office, whether for a free pregnancy test, referrals and information or for a welcoming friend. Some volunteers choose to help in other ways, such as sorting and distributing maternity and baby clothes, cleaning the office, or administrative work. Experienced volunteers often make presentations to school and community groups about Birthright and its services.
Public Awareness
We can only help if they contact us. Even after 26 years in the community we hear, "I wish I had known about Birthright when I was pregnant". Please help us spread the word. Those familiar with Birthright's services can be ambassadors for Birthright, letting someone in need know there is pregnancy assistance available. Could you provide our literature at your place of business, church, or social club? Would you invite us to come and speak to your organization or club? Please contact the office for more information.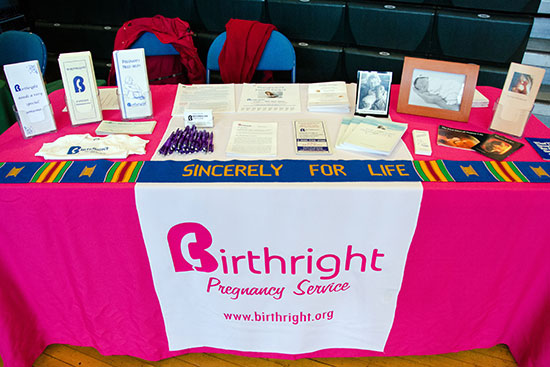 COME VISIT US
301 College St. - 2nd Floor
(New location as of September 2018)
Burlington, VT 05401
HELPLINE
1.800.550.4900 (toll free)
802.865.0056 (local)
HOURS OF OPERATION
Monday 3:00 - 7:00 pm
Tuesday 12:00 - 4:00 pm
Wednesday 12:00 - 4:00 pm
Thursday 12:00 - 4:00 pm
Other times by appointment.